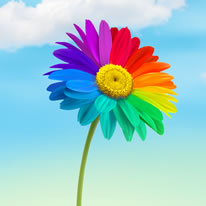 Featured Presentation – Healthy Teacher, Healthy Classroom
Tom Wilbeck has been a professional trainer and Licensed Professional Counselor since 1997 and has reached thousands of people through his dynamic presentation style, counseling services and musical performances as Mr. Tom from Tom's Fun Band and The Old Common.
Through the shaping forces of his life, Tom has learned that love is what changes lives and it's laughter that teaches the lessons that make us the people we were meant to be.  This philosophy is present in every training, counseling session, and performance Tom provides.
Tom holds a Bachelor of Science and Master's of Art degree from Sam Houston State University in Counseling Psychology with an emphasis on Early Childhood Development and Play Therapy.  This education can be credited with setting his direction but it's Jesus Christ that leads his life.
Tom is the founder of Tom's Fun Band, a top-rated children's group that mixes high energy music with education and world-class silliness!  It is in this role that Tom and band mate, Will Samson, created two education programs:  The Science of Sound and Reduce, Reuse, Recycle.  These programs have reached thousands of children and help reinforce Tom's personal mission; to excite the imagination of children through music.  This mission has recently expanded with the help of John Jackson, Chris Wilbeck and Russell Bush.  Together, they formed The Old Common.  This group brings listeners back to a simpler time, playing music from the mid 1800s to the early 1900s using guitar, ukulele and several homemade instruments such as cigar box guitars and washtub bass.